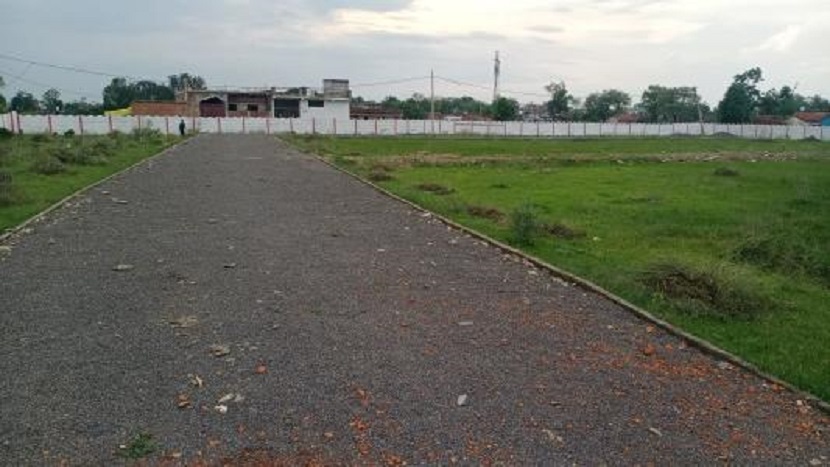 Madhya Pradesh is located in the heart of India, bordering five other states and offering innovative access to about half of the country's population. Within a 1000-kilometer radius, MP has access to important ports upon both east and west coasts, such as Indore to JNPT, Jabalpur to Paradip, Indore to Kandla, Rewa to Haldia, and Jabalpur to Vishakhapatnam. Residential land for sale in Chirahula Colony Rewa, Madhya Pradesh is the ideal site for industrial activity in the post-GST era, when raw materials and completed goods may flow freely between all of India's main cities. The state boasts a 2,30,000-kilometer road network, 7 container freight depots, an international air cargo facility in Indore, 5 major airports with much more than 100 flights, and over 550 trains each day.
Industrial Ecosystem That Is Both Robust and Wealthy
Madhya Pradesh has constantly been a revenue excess state since 2004-05. From 2017-18 to 2018-19, the state's tax revenue increased by 17.8%. Capital expenditures have increased by 21% in 2019-20 under the current state administration. The drop in the state's debt payment burden from 22.4 percent in 2003-04 to 13 percent of revenue collections in 2019-20 indicates the state's economic soundness (estimate). Madhya Pradesh has a thriving industrial environment, with over 300 significant enterprises from various sectors.
Doing Business Is Simple, And the Infrastructure Is Cutting-Edge
Madhya Pradesh is rich in natural resources, coal, and diamonds, but it also has a strong infrastructure to support enterprises. With a total installed capacity of over 23,000 megawatts, the state, for example, has a power surplus. The state government also ensures that MPIDC industrial units have access to power and water 24 hours a day, seven days a week.
The current state government's continual attempts to bring all compliance online and decrease administrative hurdles have made conducting business in MP even easier. The state's INVEST site covers the complete life cycle of an investment project, with 32 services presently available online, ranging from pre-establishment and pre-operation clearances through incentive processing. MP was placed 7th in the Business Reform Action Plan (BRAP) in 2018 as a result of all of these initiatives and more.
Pro-Business and Pro-Quality-Of-Life Policies
The state of Madhya Pradesh's new policy measures guarantees that the state offers reasonable land and electricity costs. To suit the needs of each industry, the government has established sector-specific policies. Bonuses and support, such as capital investment assistance, are the focus of several initiatives. To entice investment into the state, the administration has implemented reduced tariffs, duty exemptions, and a customised incentive program for massive projects. The state's 'tax-decoupled' investment aid strategy prioritises job creation, priority block construction, and expert education.
Industrial land aplenty and trained labour
Madhya Pradesh has five major industrial areas, each of which has its own set of benefits. Waidhanm Maihar and Nandan Tola are the main development centres in the residential land for sale in Chirahula Colony Rewa region, which has a total developed area of 257.3 hectares. Bargaon, Maneri, Lamtara, and Katni are important development centres in the Jabalpur region, which has a developed area of 2056.6 hectares. Automobiles, pharmaceuticals, textiles, food processing, IT/ITeS, ESDM, cement, and mines are some of the significant industrial facilities in such five regions.
Final Words
In addition, the MP government is working hard to reduce pollution levels to improve the quality of life in its cities. Indore was been named India's cleanest city, with Ujjain, Dewas, Khargone, Bhopal, and Nagda also ranking in the top 20 in the Swachh Survekshan 2019.