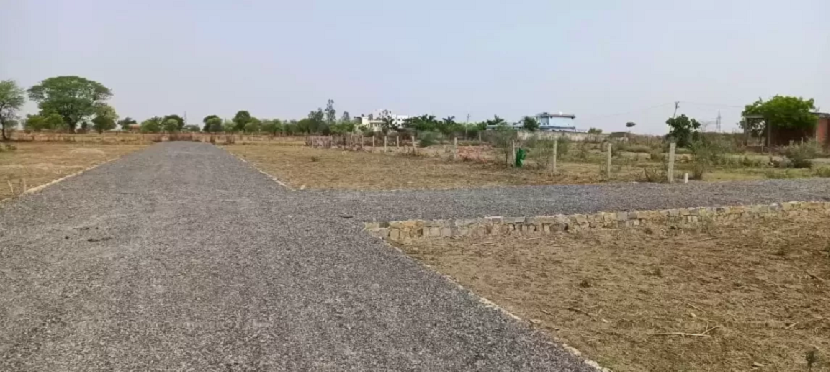 The thriving city of Rewa is having real estate market brimming with opportunities and has residential land for sale in Satna Road, Rewa beckoning potential buyers. Rewa is known for its rich, cultural history, scenic beauty and growing economic prospects. It has become an attractive destination for people seeking to build a dream home or make a smart investment. This article and to guide you through the process of buying residential land and helping you make an informed decision aligning with your goals and preferences.
Why Invest in Residential Land on Rewa, Satna Road?
Rewa has a strategic location that offers a blend of urban amenities and a tranquil environment. Satna Road in particular offers excellent connectivity to major city centres, healthcare facilities, educational institutions and transportation hubs. This makes it a prime location that presents an opportunity to experience a comfortable lifestyle and witness promising property appreciation in the future.
Furthermore, Rewa also witnesses rapid infrastructural development that is attracting businesses and industries and boosting the demand for residential properties. Investing in residential land for sale in Satna Road, Rewa here could yield attractive returns on investment and make it an appealing prospect for both home buyers and investors alike.
What are the Factors to Consider While Buying Residential Land in Rewa, Satna Road?
Location: The first and foremost factor is the location. You should consider the proximity to essential facilities like markets, schools, hospitals and transportation links. A well located residential plot not only ensures convenience but also offers a higher potential for value appreciation.
Legal Status: Verifying the legal status of the land to avoid any future disputes. It is important to ensure that the property has a clear title and is free from encumbrances. The property should also comply with local regulations and zoning laws.
Future Development: Make sure to research ongoing and planned infrastructure development around the area. The land value and liveability are impacted by the proximity to roads, public transportation and upcoming projects.
Soil Quality: Inspecting the soil quality and topography of the land helps in knowing if the plot is ideal for construction and landscaping projects.
Potential Future Growth: Assessing the potential for future growth and development in the vicinity. Picking an area experiencing rapid expansion will help to see property appreciation in the long run.
Studying The Locality: Studying the neighbourhood, social economic profile and overall safety and security is another aspect. It is important to have a well-established and harmonious community that can significantly contribute to a happy life.
Budget Setting: Setting a realistic budget and exploring finance options. Look for additional costs like registration fees, legal charges and stamp duty when budgeting for the property.
Environmental Consideration: Considering environmental aspects such as proximity to industrial zones, pollution levels and flood risk to ensure safety and well-being.
How Buying Residential Land for Sale in Satna Road, Rewa Can be an Impactful Decision?
Satna Road, Reva is experiencing significant growth in the real estate sector. It is developing and attracting more industries and businesses and increasing the demand for residential land for sale. Investing in residential land can lead to substantial appreciation in property value over time.
With the continuous development and infrastructural improvements in Rewa, a favourable environment is created for property appreciation, resulting in the potential for high returns.
Satna Road, Rewa with a strategic location also offers convenience for residents and enhances the overall quality of life.
The residential land for sale in Satna Road, Rewa cater to a wide range of budgets and preferences offering diverse investment options. Whether you are looking for a small plot or a larger parcel for potential development, you will find suitable options to match your requirements.
Buying residential land for sale not only allows you the freedom to design and construct your dream home according to your vision and needs but also offers a sense of ownership and personalisation and creates a space reflecting your lifestyle and preferences.
Investing in residential land for sale in Satna Road, Rewa will offer you a tangible and enduring acid that will end to retain its value over time, irrespective of market fluctuations.
It can also be a potential income opportunity. If you are not planning to build immediately, the land can be utilised for various income-generating purposes. It can be leased out for agricultural purposes and can help in generating passive income.
Investing in residential land for sale adds diversification to your investment profile and helps in mitigating risks and improving overall financial stability.
It offers a hedge against inflation as the value of tangible assets like land tends to increase by preserving the purchasing power.
Owning a piece of land also offers a sense of emotional fulfilment. You can create your own space and have all your dreams fulfilled in the home.
A Quick Guide to Buying the Best Residential Land in Rewa, Satna Road
• It is important to engage a trusted real estate agent and seek assistance from them. They will have in-depth knowledge of the local market and will be able to guide you to suitable properties aligning with your preferences and budget.
• Conducting a site visit is important and physically inspecting the land to get a feel for the surroundings and identifying any potential issues and concerns.
• Check for liabilities and ensure there are no outstanding dues, loans or taxes associated with the property which can be transferred to you upon purchase.
• Enquiring about any future development plans in the vicinity that may affect the property's value or liveability is important.
• Negotiation is important, you should not hesitate to negotiate the price with the seller, especially if there are any shortcomings or comparable properties available at a lower rate.
• Verifying the legal documents by thoroughly reviewing them. Check all the legal documents, agreements and contracts related to the land. Seek legal advice if necessary.
• Get familiar with the local zoning laws and regulations to ensure that the land is suitable for you are intended use. Look for residential land for sale meeting these laws.
• Comparing the prices of similar properties in the area to gauge whether the asking price is reasonable or not.
• Consider your long-term plans related to the property as it's an investment and you should think about potential rental income or resale value.
• Always trust your instincts while buying land as it is a significant decision and take your time for finalising the purchase.
Overall, purchasing residential land in Satna Road, Rewa is a golden opportunity for securing your future and building the home of your dreams. It is important to carefully consider the