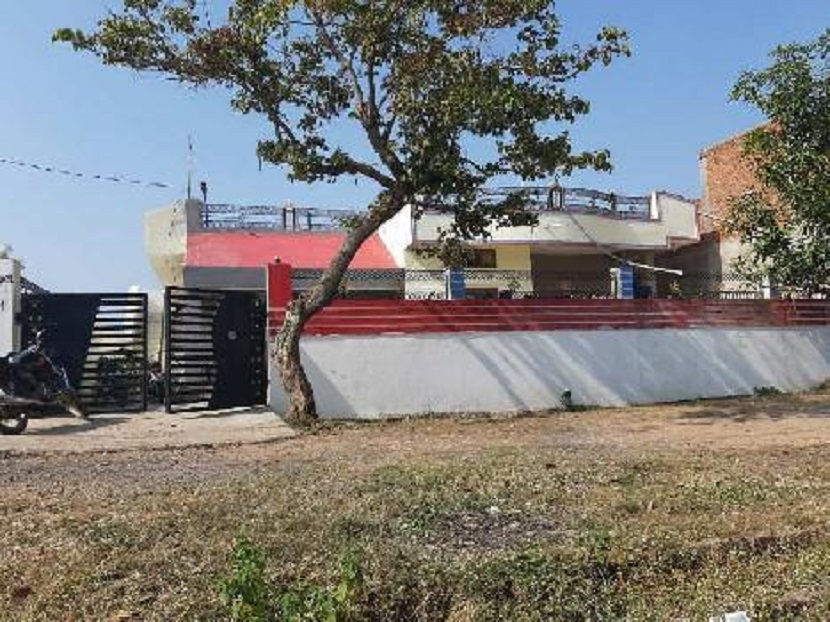 Katni is a town set in the Indian state of Madhya Pradesh. Nestled along the banks of the Katni River, it is a significant industrial and commercial center in the region. The city boasts a rich historical and cultural heritage, with traces of ancient settlements and architectural marvels. It is known for its limestone reserves, which contribute to the thriving cement and steel industries.
The city is also home to various educational institutions and plays a crucial role in the education sector of the state. With its blend of natural beauty, industrial prowess, and cultural significance, Katni is a vibrant and dynamic place with much to offer.
Katni offers several special qualities that make it a desirable place to live and buy property in Katni:
Natural Beauty: Katni is blessed with scenic landscapes, including the lush greenery of the Katni River and surrounding forests. The city provides a peaceful and serene environment, away from the hustle and bustle of larger cities.
Affordable Living: Compared to major metropolitan areas, the cost of living in Katni is relatively lower. Housing, utilities, and daily expenses tend to be more affordable, making it an attractive option for those seeking a budget-friendly lifestyle.
Educational Hub: It is home to numerous educational institutions, ranging from schools to colleges and vocational training centers. The city provides ample opportunities for quality education, making it an ideal place for families with children.
Industrial Hub: Katni has a strong industrial presence, particularly in cement and steel production. This offers job opportunities and contributes to the city's economic growth, making it an attractive destination for professionals in these industries.
Cultural Heritage: With its rich historical and cultural heritage, Katni showcases several architectural marvels and ancient temples. Residents have the opportunity to immerse themselves in the local traditions and festivities, adding a unique charm to their daily lives.
Community Spirit: Katni is known for its warm and welcoming community. The city fosters a sense of togetherness and promotes a supportive environment, making it easier for newcomers to integrate and build strong social connections.
It's important to note that individual preferences may vary, and it's advisable to visit Katni, explore the local lifestyle, and consider personal requirements before making a decision to relocate. Personal preferences are always different. Some may like the location while others may not.
Types of Property In Katni available for all:
In Katni, you can find various types of properties available for purchase or rent. Some of the common property types in Katni include:
Residential Houses: Independent houses or villas are popular options for those seeking a standalone living space with privacy and a personal garden or backyard.
Apartments: Katni has a range of apartments, including multi-story apartment buildings and gated communities. These offer amenities such as security, parking, and sometimes recreational facilities like gyms and swimming pools.
Plots/Land: There are opportunities to buy residential or commercial plots of land in Katni. This option allows buyers to construct their own customized properties according to their preferences.
Farmhouses: In the outskirts of Katni, you can find farmhouses or agricultural land suitable for farmhouse construction. These properties provide a peaceful retreat and are often surrounded by natural landscapes.
Commercial Properties: Katni also offers commercial properties such as shops, office spaces, warehouses, and industrial spaces. These properties cater to the needs of businesses and entrepreneurs looking to establish their presence in the city.
Rental Properties: Both residential and commercial properties are available for rent in Katni. This provides flexibility for individuals or businesses who prefer to lease properties rather than purchase them outright.
It's worth noting that the availability and types of properties in Katni may vary over time, and it's advisable to consult with local real estate agents or browse online property listings to get an accurate and up-to-date understanding of the current market offerings.
How do the real estate agents help buy property in Katni?
Expert real estate consultants play a vital role in helping individuals buy property in Katni by providing valuable guidance and assistance throughout the process. Here are some ways they can help:
Market Knowledge: Real estate consultants have a deep understanding of the local market trends, property values, and availability in Katni. They can provide insights into the current market conditions, property hotspots, and upcoming developments, helping buyers make informed decisions.
Property Selection: Based on the buyer's preferences and requirements, real estate consultants can narrow down the options and present suitable properties that align with their budget, location preferences, amenities, and other criteria. They save time and effort by shortlisting properties that meet the buyer's needs.
Property Evaluation: Real estate consultants have the expertise to evaluate properties based on various factors such as legal documentation, property condition, potential risks, and future prospects. They can identify any issues or discrepancies that may exist and provide guidance to buyers to make an informed decision.
Negotiation and Documentation: Real estate consultants have negotiation skills and experience in handling property transactions. They can negotiate on behalf of the buyer to secure the best possible deal and ensure that all legal documentation and paperwork are in order. This includes verifying titles, contracts, agreements, and other relevant documents.
Network and Connections: Established real estate consultants often have a vast network of industry contacts, including property developers, sellers, legal experts, and financial institutions. They can leverage these connections to provide buyers with access to a wider range of properties and facilitate smoother transactions.
Post-Purchase Support: Even after the property purchase is complete, real estate consultants can offer ongoing support and guidance. This may include assistance with property management, rental services, or recommendations for reliable service providers such as contractors, architects, or interior designers.
Overall, real estate consultants bring their knowledge, experience, and industry connections to streamline the property buying process, ensuring that buyers make well-informed decisions and have a smooth and hassle-free experience in acquiring property in Katni. So, it is important to contact only the most trusted and rated real estate company with a team of experts who can help in all possible ways.